Collyn Ahart
May 15
A Bigger Boat
A few days ago I started a full-time job at Wieden & Kennedy London. My parents are happy. And I get to work with some of the most intelligent and creative folks in the world. And I get to head up the strategy on Nike Women. This, among a handful of other accounts is going to be a pretty neat adventure. 
Mar 10
[video]
Jan 21
Cultural insight and brand strategy - what it means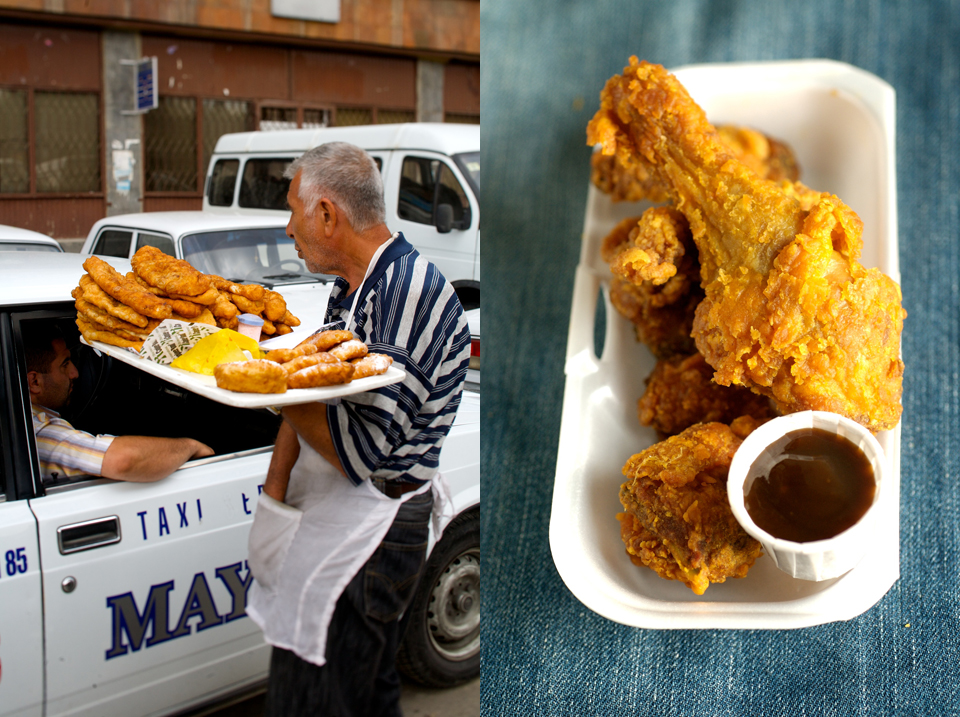 Basically it means I try to connect brands with culture. Little-c culture. It's not really about Art and Music and Food and Architecture… but why people do the things they do, how they do them, what's going on in their heads while they do so. It's the behaviour, stuff and un-spoken rules that surround us every day. 
But to understand culture, brands have to first start with the right questions. Looking directly at the problem rarely solves anything. For example, a client once came to me completely obsessed with owning "social television" (like Zeebox, etc). The real question was actually, TV is already social (connecting people, shaping their values, generating fear, etc), we just don't understand how. 
Most brands operate within an orthodox approach to their market/ing. They want to know about positioning: "how are we positioned within the competitive context?" Frankly, if this is their starting point, they may have already lost. A better question is usually, "how is everyone else doing it, and how are they missing the mark?" Culture is an (increasingly) quickly moving target, and brands are often slow ships to steer. So if a brand is really upping its game, the place to start is understanding where culture has moved to - and indeed, where it will be going next. This is not about trend forecasting, but it's not a million miles off. It's about understanding the political, social and economic influencers over people's value systems; and then being able to visualise how this is going to manifest through material culture and in specific ways.
What I do is bring brands closer to this culture; to their culture. Every brand is just a part of a much bigger culture - and acknowledging this humble position is a good place to start. I like to say to my clients, "We should be so lucky to be a part of this (these) culture(s)"… be it Fair Trade, artisanal foods, cycling, fitness, product design, indeed - television watching or even something as big as "English culture". Permission to influence, amplify, shape and change culture is something a brand has to earn. It earns this permission first by respecting and understanding culture, telling great stories, creating great product, and then creating, or at least supporting, the communities that form within the culture. 
But it's not just about what a brand can do. It's about what a brand should do. To get here, a brand must have a cultural pursuit, or a purpose. This pursuit guides behaviour, and clarifies the role a brand has in culture, in its customer's lives, businesses, homes and communities.
My team and I work with brands who really want to have a role in culture, not just selling stuff. It's a good place to start. So, this is my round-about way of saying, if you want to do this, let's do some work together. Drop me an email collynahart @ gmail.com
Photo via trendtablet.com
Dec 16
Thoughts on a new technology? Little Printer
I'd love to see gender statistics on the first round of people to buy one of BERG's Little Printers. Mostly because I'd like to find out if there's any sort of early gendered difference in the way people are using (and appreciating) the device; but perhaps with early adopters it doesn't matter as much. A typical hypothesis might be something along the lines of: female brains will typically use the device to connect with other people whereas male brains will typically use the device to do stuff (ie. puzzles, read the news, get the weather forecast, find out how many people are in space). 
Until that first delivery of a loving message from my friend Ruth, "Collyn smells!" came whirring and flashing out, I didn't realise how much I've been craving tangible keepsakes of my friendships and conversations. Only once in a blue moon do I ever receive post that's not a bill, bank statement or something I've ordered, so the idea of a regular dose of tangible friendship carries a lot of weight with me. 
Already my refrigerator door is heaving with little smiling-faced notes, and I'm trying to figure out a logical system for deciding which messages to keep and which to turn into make-shift post-its before throwing them away. 
To me, little printer is a social object. It has more in common with a friendship bracelet than the big laserjet nestled about two feet below. To me, Little Printer has already come to represent friendship. I couldn't care less about the day's forecast or news headlines. This thing is how my mom can write me a daily lunchbox message from the other side of the planet. It's how my boyfriend can tell me he loves me and ask why my skype isn't turned on. 
Little Printer is truly liminal, in the space between the online and offline. But its online-ness is not what's interesting because, its online-ness is a hygiene factor. Of course it's always on. What's interesting is its offline-ness. LP is pretty much defined by its ability to leave traces of itself… but itself is almost invisible: I don't see little printed messages, I see my friendships, scattered around my home, my wallet, my books…. I'm not looking at a device. 
And it's the first social media I've experienced which isn't governed by fear and anxiety but instead by wonder and love. I'm not afraid of missing something. There is no 'refresh' button. There is no constant stream of ads and updates and hashtags. Every single message delivered feels like a gift. 
Little Printer is humble. It knows it's less important than the messages it carries. In a world of smartphone bravado, that's a tremendously refreshing proposition. 
I see the gadgety "subscriptions" of the device as less about doing stuff and more about rationalising that you can do stuff. But the true social value (perhaps ever the only true value), is always going to be in how it connects people in interesting new ways. But perhaps what's so neat is that it's actually quite an old form of exchange. Telegrams never stopped feeling special. But as their usefulness and ubiquity waned, that special feeling disappeared too. 
The instantaneousness of email, messaging, texting all just seems so tedious. I'm more afraid of missing out than I am excited by receiving something. Perhaps this is the demise of a generation defined by moments, instants, pop-ups, temporaries and lots of here-today, gone-tomorrow cultural activity. Give us permanence. Give us slow. Give us tactile and forever. Give us generational hand-me-downs. Give us a way of being offline without feeling disconnected. 
For decades our mobile phones got smaller and smaller. And then, with the advent of the iPhone, seemed to pop back to an appropriate size for the average human hand, a size which is now roughly the de facto size of all smartphones on the market. 
I wonder… if the physical size of the iPhone was about proportional appropriateness, is Little Printer a pop back to connected appropriateness? 
Sep 23
Brands Being Social
I presented this talk of inspirations and insight about social brands at London College of Fashion on 22 Sept 2012. 
Sep 20
Women & Sport Marketing - My She Says Presentation
Aug 29
Fake Heritage: 2nd generation authenticity
I've been banging on for years now about how authenticity isn't enough of a driver to entice people to buy things.  Authenticity, honesty, transparency, heritage, tradition are what you need to focus on and communicate if you're trying to help people self-actualize or become more of who they want to be. So where do you go when you run out of heritage brands to pillage? You go into the Unreal and invent some new ones. 
Like so many things, Fake Heritage is a phenomenon that began in the hipster trenches of Portland, Shoreditch and Brooklyn but have crept into the mainstream. You'd be forgiven for assuming these brands had just been around for decades. Their graphics look like distilled visions of the 20th Century. Who knew that they were all invented in the last 8 years?
Brands such as Murdock, Hendricks Gin, Rapha, Aubin & Wills, William Fox & Sons, Best Made Co., are just a few brands that have trade on the look and values of a time gone by. There are, afterall, only so many Kiehl's, Abercrombie & Fitch, Brooks Saddles and Barbours out there which have actually got a long authentic history to draw on. People buy these things because they feel authentic. But they also buy them because they are inventive and a little bit unreal. One thing all these new fake heritage brands have in common is their fantastic storytelling. And it's the stories people want to participate in, not just the look and style.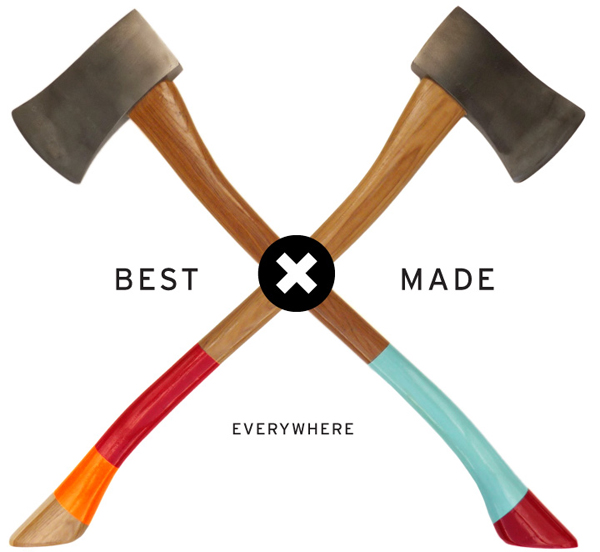 Social Objects: the future of products?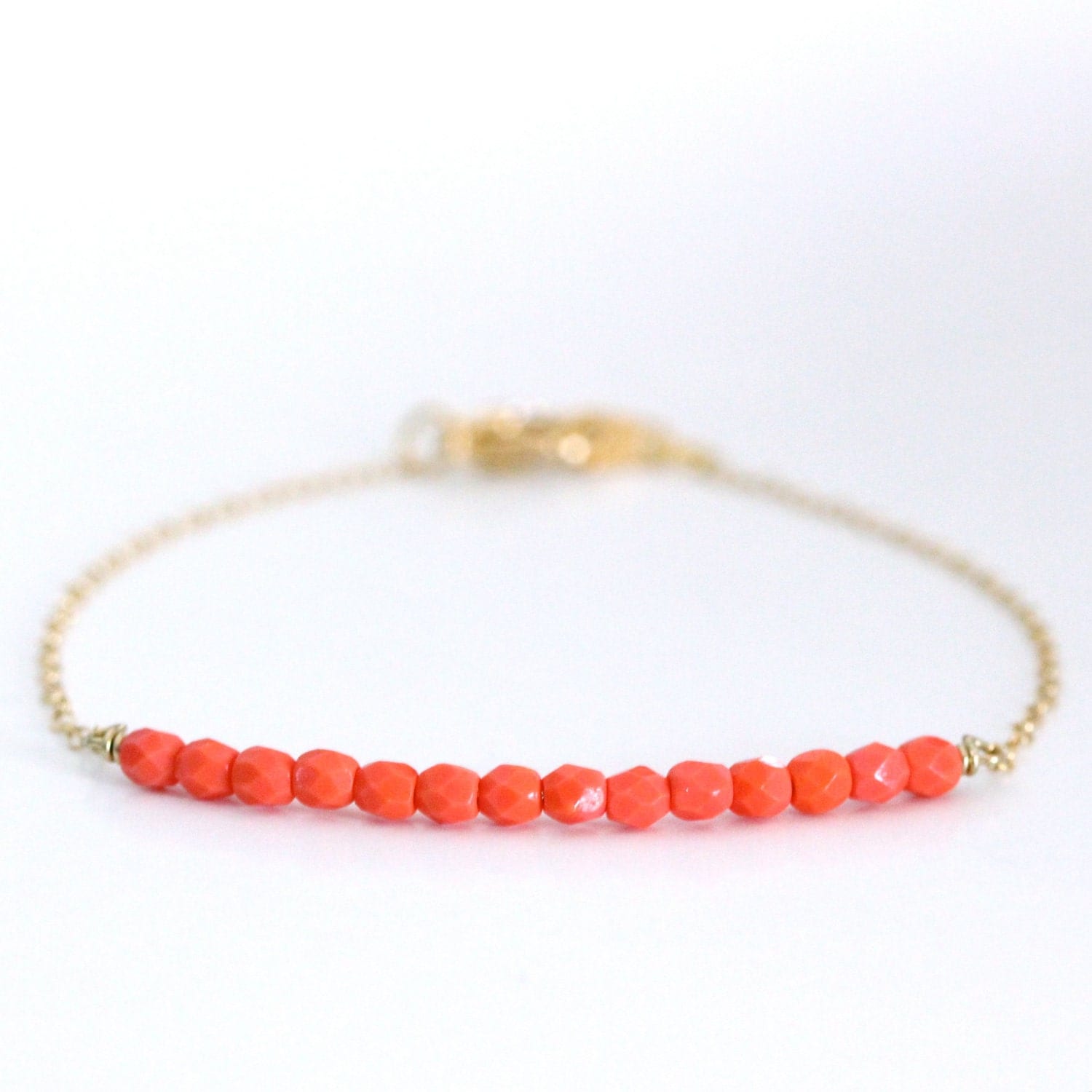 What are social objects? I think most of us have a pretty decent grip on "social media", but objects? 
I'd like to hypothesize that almost everything in our lives has a social role beyond basic function. It might be the food we eat - how we eat it, the TV we watch - and how we watch it, the clothes and brands we buy… they all play a social role. Essentially these things and behaviours mediate our relationships with other people. 
The question is not "how do you make stuff social", but rather, how is stuff already social? In what ways does it bring people together emotionally or physically? As an example, I once had a research and strategy brief around social TV… "no no", I said, "this is not about social TV. TV is and has always been social. What you don't understand is how and why. And how and why this sociality is evolving." 
My favourite social object right now is the friendship bracelet. It is a social object at it's most basic. You buy or make two. You give one to a friend. The bracelet will always remind you of that friend. They are cheap, practically free if you make your own… no wonder the friendship bracelet has become one of the most popular types of jewelry in the the last year. A friendship bracelet is a physical manifestation of friendship. 
Another brilliant social object is the badge. Not like Foursquare "badges". Those aren't badges. They are just bits of code that live on a website. I mean real, sewn, fabric badges. The stuff of scouting and summers in the woods. They are social because they are representative of doing something. Congratulations, you can build a fire. Congratulations, you can raise a baby sheep. Or in the case of brands doing badges, Congratulations, you just rode your bike 500kms between Christmas and New Years. It's a souvenir of being a part of something money can't buy. 
Being a part of something is one of the most satisfying and gratifying feelings. And this feeling is what social objects are great at celebrating. 
So how are you creating social objects? Do you really understand the social role of your product? Do you celebrate it? 
Aug 24
Notes on the Lance Effect
In 2004 I wrote an essay called "The Lance Effect: American Symbolic Masculinity and Lance Armstrong" for which I can only find my old notes. This annoys me to no end. But I like the idea of sharing my notes and thought process. So I thought I would publish them here… please forgive my naive grad-student feminist politics and rhetoric, and please forgive that this is an un-finished and slightly disorganised brain-dump. 
The Lance Effect
My contemplation of this topic began when I was riding the Seattle to Portland Bicycle Classic in July of 2004, just following Lance Armstrong's initial Tour de France 2004 attack in the mountains.  During the ten-some-odd hours of my ride I was constantly reminded of this cycling superhero by the Foundation bracelet that loosely clung to my sweaty and road-grime spattered arm.  It struck me as ironic that I, an aficionada of masculinity in crisis discourse, would be wearing a bracelet largely supporting the research in finding a cure for testicular cancer.  I have never worn any support or 'cure' ribbons, so my initial reasoning for wearing this one was brought about mainly by my general support for Lance Armstrong as a truly amazing cyclist and human being rather than for support of the organization or its cause.  To defend myself momentarily, I certainly agree that all the various 'cures' are needed and have donated my small share, but I have tried to maintain a large amount of impartiality to wearing those symbols employed for their support.  It is also my belief that many of those people wearing the Foundation bracelets wear them, at least in part, for similar reasons to my own: simply that Lance Armstrong has captured the imagination of Americans, cyclists or otherwise, and to show their support for his accomplishments and endeavors.  I venture to suggest that "Lance" is no longer just a man, but an icon signifying American masculinity as a whole, supported not only by his devoted fans, but by the whole symbolic system devoted to the promotion and maintenance of masculinity in this society plagued by a crisis in masculine gender identity.  
Although it is just one of the many areas of cancer research funded by the Lance Armstrong Foundation, and certainly not the most serious of cancers suffered by the cyclist, most people only really pay attention to his battle with and recovery from testicular cancer.  In many ways, he is just as famous for recovering from testicular cancer as he is from winning six back-to-back Tours de France following that recovery. Next to castration, testicular cancer is one of the most prevalent symbols for lost masculinity.  Testicular cancer, while being a very real, and deadly problem, is embedded with moral and social meaning beyond its status as a physical ailment.  It is, in effect, symbolic for the gradual usurpation of a solid, controlled, masculine gender identity by all things feminine or feminizing.  Testicular cancer is symbolic, not of a singular incidence of lost masculinity, but in the case of Lance Armstrong, of an American national crisis of masculinity.  Lance's has become that body which stands in for the American national body as a whole and as such carries the symbolic weight of the whole of American national lost masculinity.
Mention of testicular cancer brings to mind the images and symbolism of testicular cancer found in Chuck Palahniuk's novel, Fight Club, and the subsequent David Fincher film based on that story.  "Men remaining men, together," proclaims the sign for Jack/Tyler's testicular cancer self-help group.  One of the primary features and evidences of masculinity in crisis, as articulated by writers as diverse as Robert Bly and Susan Faludi, is the reemergence and maintenance of homosocial activities where the function of the homosocial activity is the symbolic establishment of a masculine identity that is free from its socially bound opposition to femininity.  In that sense, men can identify themselves as masculine without the need for women to identify as feminine.  The project to deconstruct gender as a performed and performative activity has been central to much feminist and philosophical discourse, primarily forwarded by the gender performance theories of Judith Butler.  Her claim is that gender, like so many other social roles, is a performance, articulated and constantly rearticulating itself in order to make sense within and to the world surrounding it.  Performance theory is premised on the notion that there is nothing inherent about gender beneath the surface plethora of images and symbols apparently designating between the sexes.  A biological woman can identify and appear as feminine, in much the same way she might identify and appear as masculine.  She is thus articulating femininity in her performance of her female gender, just as much as she may be articulating masculinity in her performance of her male gender.  This is not to simplify gender performance to acting "in drag," where one sex literally puts on the social mask of another, but that gender is something that needs continuous rearticulation and must therefore be maintained in the everyday activities designated to and designating of gender specificity.  
The dichotomy of femininity and masculinity is thus performed as a binary opposition, maintaining each other as they simultaneously maintain their own.  Masculinity in crisis discourse has, in response to this claim, established that masculinity, in the face of performed femininity, is exposed as merely a performance rather than something inherent within men.  Masculinity thus loses its claims over its own identity: men lose their "manhood" as they lose their ability to know what it really means to be a man.  If men are not masculine in opposition to femininity, then men must remain men together through homosocial activities.  
Professional road cycling is one of few remaining sports exclusive to men in the world.  There is almost no professional road circuit, at least nothing close in magnitude to the size and importance of something like the Tour de France exists for women.  As an avid road cyclist, I find this point rather frustrating, but my own feminist investments demonstrate one reason perhaps, why it is a professional road cyclist rather than a soccer player, climber, hockey player or otherwise who has come to the forefront of determining an American sense of masculine identity.  Cycling, like American football, is one of the few remaining professional sports designated to the realm of male homosociality, totally exclusive of women.  Professional road cycling, and its ultimate instantiation, the Tour de France, is made up of individual competitors, coordinated and sponsored within multinational teams.  Each stage of the race, and the race as a whole is all about personal survival, but also involves a high degree of dependence upon 
The Lance Effect
In the study of popular icons, academics and cultural critics frequently confront a conflict between their own person investments in a field or discourse, and their own personal feelings about the subject in discussion.  This conflict is often reflected in the enthusiastic, deconstructive measures taken to dissect the very core of the being at the center of the discussion, and the simultaneous attempts to admit the very humanity of that given celebrity.  [Example needed] It is, in fact, difficult to separate oneself as an academic and cultural critic from a subject at hand enough to analyze and understand the effect that person has on the society and culture within which the icon lives.  I identify my personal investments first and foremost as those of an amateur cultural analyst, and second as an amateur triathlete and cyclist.  Thus, when I stumble quite unexpectedly upon the subject of Lance Armstrong and the multiple effects he has had upon American society and its culture, I am torn by my strong desire to leave the topic alone, as sacred, somewhat untarnished iconography, and by my inner instincts to rip open the topic and uncover some kind of meaning buried beneath its apparently pristine surface.  
Professor Michael D. Bristol, one of my most cherished mentors, once asked whether or not Shakespeare was "just hype," or if, in fact there was something more profound about the effect Shakespeare has had upon society at large.  It is the same question I pose with regard to Lance Armstrong, not simply as a man, but as a cultural effect raising him and the idea of him to level of the "big time," to the level at which he ceases to be a mere celebrity, but becomes a phenomenon that changes the way a society interprets itself both as individuals and as a whole.  
Critics and writers as diverse as Susan Faludi and Robert Bly have generally agreed that over the last fifty years, in particular, American culture has suffered from and attempted to cure itself of what is typically understood as a 'crisis in masculinity.'  This 'crisis,' has been located in different fields of study and has various different interpretations based upon the analysts' own individual investments; however, the general consensus is that some kind of masculine identity crisis has challenged American masculine culture as a whole, most acutely following the Second World War, and has grown in intensity with the rise of feminism since the late '60s and into the '80s and '90s.  "Lance," unlike the celluloid icons of the Reagan era or the earth-splitting warriors of the subsequent Bushes, has answered, if not fully attacked the crisis in masculinity in America more effectively than any icons or ideologies to date.  "Lance" is no longer just a man, but is an icon signifying American masculinity as a whole.  This phenomenon is supported not only by devoted fans, but by the whole symbolic system dedicated to the promotion and maintenance of masculinity in this society plagued by a crisis in masculine gender identity.  
The first thing most American people think of with regard to Lance Armstrong is that he recovered from testicular cancer.  In most of Lance's publications the topic is cancer, or surviving cancer, whilst winning six consecutive Tours de France comes across as a side note, or moreover, as proof of his recovery from cancer.  
  The Lance Effect Doc 2
-The lack of a father:
The waif from the father (estranged) has the same affect as "princesses" (like Diana) who are uninhibited by the parental figure- uninhibited by the father and able to overcome that overwhelming presence in an Oedipal relationship.  The successful son is necessarily the son without a father, but this simultaneously leads to a crisis in masculine identity.  There are no homosocial (father/son) paternal bonds.  Man is left to become a man by himself, or, with the help of other men in his life.  
 In that sense, he is not betrayed (read: castrated) by his mother, but by his absent father.  The totally absent figure.
-Testicular Cancer:
Chuck Palahniuk: "men remaining men together".  
Total symbolic castration.  But also a de"manning" or emasculinating of the father/son relationship.  
-"the Uniballer," "Lone Star," "One Star," etc.
-Who is this really?  This is the National Body.  The body of America.  "Lance" is the body of national masculinity in crisis in an attempt to rise to its challenge.  
-Texans and the National Body: GWB and Arnold?  
The Hard-bodied cowboy.  Alone on the road (range).  This is a maintenance of solidity (being alone –without women).  Lance's is one of both legitimate and illegitimate fluidity.  Sweat is legitimate, even his semen is legitimate, because it has resulted in the form of two sons.  (Imagine the different effect if Lance had a daughter?)
Nostalgia: the cowboy myth what has been lost?  Masculinity.  
Lance's response is the response of America: eradicate fluidity in identity: disavow loss, disavow fluidity; eradicate both literal and symbolic cancer that eats away at a "solid" masculine identity.  ("Solid," because it was never solid to begin with.)
So, what are the symbolic mechanisms at work?  
Lack of a father



role of mother and (ex)wife

Testicular cancer (Tex-ticular)

His name: "Lance" (the phallic object itself) and "Armstrong" (Nostalgia of the first man on the moon- the original modern cowboy)

Cycling itself: having something hard between one's legs (the fetish), and the peloton, the homosociality of it all. 

The Lance Armstrong Foundation (what the hell is this about Golf??)  Why Golf?
Other topics: 
-Homosociality and its role in society (replacement and symbolic initiation acts between men)  "men remaining (becoming) men together."  Eve Sedgwick
Texas as the "masculinity in crisis" state: It suffers from mass nostalgia (a mass awareness of something lost in the past –such as the latent memory of castration does) but this nostalgia is a different lost past: it is one of losing the lone ranger, John Wayne, so they have replaced him with Big Tex: Lance.  In his own right, Lance is a cowboy but has replaced the horse with a bicycle.  Either way, the animal or the machine is a fetish, a replacement, one such that he cannot cope with the loss without something extraneous to fill the role of the phallus.  
-The lack of a father (his status as unimpeded by obstacles [read: Oedipal relationship to his mother] is simultaneously what creates his celebrity status as well as his crisis in masculinity.  
-Superfluous replacement fathers in the book, Images of a Champion:  his coaches, agent, teammates (especially those whom have been lost), his mother, Eddy Merckx, the photographer (who thus technologically mediates the distance between the spectator and Lance).  
This whole modus operandi is what turns Lance into "Lance," that phallic weapon appropriated, then alienated by those technologies around him to stand in as a replacement for symbolic lost masculinity in America.
-A movement from plurality to singularity is taken not as a weakness, but as a strength.  His singularity is thus his honed masculinity.  
Aug 21
On Bullshit
@thisisycn hosted a wonderful evening of planner reading inspiration last night and I wanted to share my talk about Frankfurt's essay On Bullshit.
What is bullshit?
We are often accused that our jobs are full of it.
We spew hot air this way and that. 
But as strategists we like to know why… we are drawn to theory, even the theory of our own humbug. 
I was assigned to read On Bullshit in my second year of university. So by no means am I alone in having discovered this gem: there are cultural studies grads running around the world of media and journalism knowing full well what crap they spew. 
But its theory is fundamental enough that it's worth sharing. 
So what is bullshit?
Is it lying?
Well, no.
What lying and bullshit have in common is the deliberate intention to deceive. 
But that's about it. 
For a communication to be a lie, the intent must be to deceive the audience about the subject - the content - of the communication. 
So if I tell you I have red hair, this is a lie. 
But if I told you I want red hair, this is bullshit. 
Not that red hair is bad - in fact I quite like red hair. 
But to express that I want red hair is deceiving you not about the content, but about my state of mind. 
I'm deceiving you about my mind.
Likewise, if I tell you how tremendously important football is, I am not lying. 
To many people, football is very important. 
But to me it is not. 
By telling you how tremendously important football is, I am not trying to convince you of the importance of football. Im trying to convince you we have something in common. 
I recently did a project on the social role of television in Britain and this very question came up. Is football really that important?
Yes. Yes it is. 
But not to me personally. 
Football is important because it gives British men (for the most part) something to talk about.
Our research proved that only a small fraction of the men who like to talk about football actually care about football. 
They talk about football because they want to have something in common with each other despite class, occupation, political or racial differences. 
They are not deceiving each other about football. 
They bullshit about football so they can deceive each other about their varied states of mind. 
The social role of football is bullshit. And in this country, that makes it very, very important. 
Bullshit is not a lie. Bullshit is a social tool for connecting with each other by pretending to think certain things. 
In our jobs we must pretend to think things every day. 
We bullshit with clients and collaborators. We bullshit among our own teams. We bullshit to try ideas on for size. 
If the idea doesn't fit, we can always put it back. 
We bullshit to connect. And this makes bullshit sometimes a very very good thing. 
We bullshit everyday about the weather. We are not lying about what a horrible summer we've had. We are lying about the fact we care. 
We pretend to care about the weather, just as we do with football… simply so we have something to say.
May 29
Cycling & Masculinity: Them Apples are Pretend
Why is it that the vast majority of articles circulating on gender and cycling seem to focus on the fairer sex? Yes, us girls. Obviously, gender goes both ways and I want to now revisit a topic I once explored as an undergraduate: Cycling and Masculinity. I know I run the risk of alienating many men who read my work, but I would ask that you don't take this personally. Women have to deal - on a daily basis - with the media picking apart our every move, every look, every activity. We are also our own worst critics: harsh judges of everything from other women's pimples, unsightly cellulite, outspoken passions to being too fat, too thin, too obsessive, or not caring enough. Presumed "feminists" are also given an unfair share of criticism for speaking their mind when it comes to resisting these harsh judgements of our gender. 
I would be a rich woman if I had a penny for every time someone called me a lesbian for riding a bicycle. Somehow the world seems to view most dedicated athleticism by women as a blot on our femininity. So I'd like to turn the tables for once, and look critically at the sport which seems to embody so much manliness. 
Ten years ago I wrote an essay entitled "The Lance Effect". In the midst of Armstrong's many consecutive Tour wins, I was curious how cycling had shifted in the American popular imagination from being stereotyped "something gay Frenchmen do" to the height of masculinity. One man, with no balls, had managed to capture America's hearts and minds. He wasn't just a hero, he was a survivor. Everything about Lance Armstrong - his name, his working-class Texas upbringing, his all-American looks and abundant family to match - was symbolic of the kind of man American men wanted to be. 
Writer and celebrated critical theorist Eve Sedgewick, coined the idea of the "homosocial continuum" in the mid-1970s, a way of understanding the point at which otherwise Platonic relationships between members of the same sex cross over into homosexual relationships. Women, she claimed, have a much longer homosocial continuum than men. Female relationships could get very close to being homosexual without actually becoming sexual. Men, on the other hand, have a very short continuum, whereby heterosexual men maintain strict physical and emotional boundaries within their friendships. 
Homosocial relationships are everywhere. Any time women do 'girl nights' or any time a group of men get together for 'male bonding', they're engaging in homosociality. It just means they do stuff with people of the same sex. In a term: 'Bromance'.
In order to maintain psychological boundaries on the homosocial continuum, members of both sexes partake in homosocial bonding. Doing so, they constantly test and control their own personal sense of sexual identity. Wherever there are extreme instances of male bonding you find a culture in which notions of masculinity are in flux or being threatened. 
British 'Stag Nights' or American 'Bachelor Parties' are a good example of an initiation-rite-as-homosocial-bonding. On the eve of a man's impending couple-dome and 'lost freedom and man-hood', a big group of boisterous young men take to the streets to enact the most extreme form of homosocial bonding they can think of. Often dressing the groom-to-be in drag, visiting strip clubs and presenting various and often sexual challenges, the party pushes the homosocial continuum to its limit. How close can they get without actually crossing over into homosexual relationships with each other? 
Of course, women enact homosocial behaviour as well, but that is a separate topic for another very different discussion.
Any sport, played between members of the same sex, could be interpreted as homosocial bonding. Perhaps never more-so than when sports are played largely to the exclusion of women. 
Sport has always been a socially acceptable way of enacting (playing or performing) behaviour that's otherwise uncouth. Wars became football matches. Sporting events became an opportunity for young men to demonstrate their masculinity and thus their potential success as a sexual partner. They couldn't very well go off and survive battles that were no longer being waged to prove they were the most successful men. Going even further back, some sports (like cycling) became symbolic hunting expeditions. Stripped of their genetic right to be hunter-gatherers, the big cycling event (or even the weekend ride) stands in for the very basic human need to demonstrate masculine success and potential as a mate. 
I won't go into it in depth, but the acclaimed evolutionary psychologist Satoshi Kanazawa has spent a lifetime's work empirically proving that virtually all of human behaviour is done with the explicit or implicit goal of reproductive success. If that's the case, sport like cycling makes perfect sense: Men have been stripped of the activities their genes spent thousands of centuries evolving around to prove their sexual fecundity. 
Once upon a time, back when all humans lived in small hunter-gatherer tribes on the African savannah in groups of roughly 150 people, young men hunted, fought with neighboring tribes and participated in initiation rites (all of which more or less performed the same function psychologically) which have all been permanently etched into our genes. Some might claim humans have evolved since then, but the problem is, as Kanazawa explains, evolution requires both a very short life span (like that of a fruit fly) and a very stable environment in which genetic mutation can take hold. Humans have a very long life expectancy and our last truly stable environment was the African savannah, hundreds of millennia ago. Our biological brains still think we're living in the savannah even if we may consciously know we're not. 
Men are playing sport because it makes sense to their genes. They also play sport and go through initiation rituals (like stag parties) to the exclusion of women because their genes don't actually know any better. 
Sport and homosocial bonding are inherently related to potential masculine reproductive success. At least our brains think it is. 
For a long time, competitive sport has been the exclusive remit of men and boys. And it's not just socialization to blame. Yes, girls are taught from a young age to be cooperative and learn how to empathize with others while boys are taught to be physically competitive and independent. But our biological brains have programmed us to be this way as well to both survive and be reproductively successful. 
Women have never had a survival or reproductive imperative to play sport. However, in the world we live in today, much has changed since the African savannah. Male brains may have a hard-wired need to experience homosocial bonding and competition with other men, but women run the risk of lacking independence, bonding with other women, self-confidence, health and fitness, and a general inability to compete for work in a world largely dominated by values of masculine independence and competitiveness. 
In the world we live in today, a woman's social value still (rather peculiarly) seems to be based on her appearance. Her looks may be the primary indication of her reproductive potential according to our rather stupid savannah brains, but so too, most of these stupid savannah brains don't think she needs to play sports. 
Men are not playing sport because they want to. They are playing sport (and trying to be competitive throughout all other areas of their professional lives) because their genes are desperate to attract a mate. 
But not all men are created equal. Some are significantly more successful than others, and rarely is this more visible than in the world of cycling. With its various teams, heros, domestiques, climbs, roads, Grand Tours, Classics and Fantasy leagues, there's a lot of cycling culture for the less successful to borrow and pretend.
Writer and strategist Max Gadney once proposed the existence of something he calls a "pretending layer". The pretending layer is essentially the way people buy stuff and participate in certain activities that allows them to pretend to be someone else. They're not faking it by falsifying their identity to others; the pretending layer is largely a very personal and internal experience. Many men will buy an expensive deep-sea watch to pretend they are in the Navy Seals. They might pretend to be Jason Bourne on their daily commute through Waterloo Station. 
With all its kit, culture and technology, the pretending layer is thick and strong in cycling. Weekend warriors can pretend to be Mario Cipollini or Mark Cavendish just be wearing the kit or riding a certain kind of bike. They drink their coffee in a way that allows them to pretend to be "Euro", or "pro". In fact, the pretending layer is so strong that most cycling brands have designed their whole marketing strategies around it (consciously or not). Put a hero in it and people will buy it so they can pretend to be a little bit like him. Their silly savannah brains are confusing being a reproductive success with what a reproductive success looks like. You just couldn't buy a pimped out Pinarello on the savannah. 
Of course, the pretending layer applies to other aspects of life, other sports, and women too do a lot of pretending. But I find it fascinating how seriously all this pretending gets taken. Male cyclists are pretending to be their heroes by wearing the kit; they're pretending to be (and perhaps even trying to prove they are) reproductively successful by going on all-male rides around a little park. 
So next time some guy makes a wise-crack about women riding bikes, just remember his game, and probably his reproductive success too, is all just make believe, enacted by a prehistoric brain. 
Jan 05
New Year, New Focus
With the passing of 2011, it's easy to fixate on what's next; forgetting all that's been accomplished in the last 12 months. I tend to make resolutions when and where I need them, not always around the beginning of a new year. Sometimes it's when I decide I need a change with work, to refocus my priorities, or to - yes indeed - shed a few pounds. What I try to do is remain grateful and present with all the neat stuff that's actually be achieved to-date. Perhaps it's a mini State Of The Union; a personal catch-up; sometimes I even take myself out to coffee to compile it. First I make a little list of things I really happy about or even proud of, and then I go on to make a list of where I see myself in a year's time. It usually works, and even when I've made some pretty spectacular bets, have come up good 12 months down the line. 
In the last year, I have made some incredible girlfriends. I can't believe that at this time last year, I didn't know TC, Eryn, Claire, Gem, Arabella and even those I knew before like Sarah, Josie and Big Ring Burner Rachel Turner… I feel a lot closer to. For this, I am super grateful. In a year's time, I hope I can be an even better friend, and especially to not let work or couple-dom get in the way of these amazing relationships. 
I've started my own business. Yes, as a consultant, so it's not like a bricks and mortar shop yet, but it's something. And even though it scares me shitless on a daily basis, I love almost every minute of it. Being a bit of a strategic gun for hire has meant getting to meet some incredibly creative, talented and extraordinarily smart people. I'm very very grateful for this. I feel smarter because of them. I'm also sort of proud of myself… if cautiously so… for not being afraid to do this. In a year's time, I'd like to be doing more work overseas… particularly in China and North America. I'd also like to make more money, but I want to learn to live on less, and really appreciate the stuff I already own.
I've fallen in love. As trite as this sounds, love is awesome. In a year's time, I want to be even more in love. I don't ever want to take love for granted. But I know that I couldn't have found love if I didn't find myself first, and it took a deep and at-times sad period of loneliness to do this. As work has taught me, it's like a roller coaster: falling to the depths of the unknown are what allow you to create momentum to get to new heights. I think I had to learn how to be happy alone to learn how to be happy with someone else, and yes, for this I'm incredibly grateful. Grateful as much for the loneliness as for the love. 
I've learned how to bike race. I can't believe that at this time last year I had never lined up on a start-line, never been dropped by a peloton, never sprinted for a finish line. All of this is new. And yet it feels like I've been doing it forever. Reminding myself that it's new puts things into perspective. There is still a lot to learn, there's still room for improvement. It also reminds me of all the women out there who are going to be heading out for their first races in the early spring, and who by the end of the season we'll think of as old-hat. In a year's time, I would really like to have my Cat 2, perhaps even my Cat 1 license. This is ambitious, I know, but I'm in better shape than I was last year, and I know how to race now. However more than points chasing, I want to help a lot of other women find what I've found in the sport, so I want to do a lot more group rides and skill sessions and let other people learn through my failures, and let my failures become permission for them to also go out and try something hard. 
In the coming year, there are a few things I will do. 
I will ride the route of the Giro Donne with some of my closest friends. This will be hard, but it will be an experience of a lifetime. 

I will race and complete the Cape Epic without any major injury. Knock on wood.

I will buy less, but better. Coffee, meat, clothes, bike kit, furniture. 

I will turn my phone off at night. 

I will read more novels.

I will actually read all the magazines I have subscriptions to. 

I will continue learning how to be more present and listening better. 

I will spend more time with my girlfriends, new and old.
Oct 21
Raise Your Game: Sports Marketing to Women on @thisisYCN -

"Always wear lipstick. Never get married." In the words of novelist and feminist writer Danzy Senna, there are two sides of the feminine power coin. On the one hand, there's the power which comes from being sexually attractive to men, and on the other the power that comes from being sexually invisible to them. In the instance of the former, women compete with one another; but in the latter are very good at working together (1). But all too often, women succeed in the first at the expense of the sisterhood which comes from the second.

While I may face knee-jerk criticism over this statement, it's worth saying that one of the most important jobs demanded of women is to look good. Though there is some biological validity to this statement, what is particularly interesting is how it is perpetually exploited and amplified by fashion, the media and marketing. For good reason: it works.
But that second form of power - the kind found in the bonds of sisterhood, rising above the need to attract men - is far more difficult to grapple with. It's not like the desire to look good just disappears when we want to be able to play on the level of the guys - whether in work, our social lives or in sport. However, the media stories out there seem to make it more and more challenging to see the two as anything other than mutually exclusive.
It's no wonder sports brands face such a challenge designing for and marketing to women. Almost every female athlete who trains and competes with men faces that moment of appearing "in civvies" to the gawping stares of guys with whom she was previously sexually invisible. In the company of these men, she has either one form of power or the other, but rarely both at the same time.
By now, it's become a cliche to say 'women dress for other women' but understanding why we do so is less obvious.
Perhaps one reason for the success of a blog like The Man Repeller is that she frames fashion in a context in which looking good is not determined by one's ability to attract men. Fashion should be about having fun and exploring one's personality through the things we put on our bodies. This irreverent philosophy is extremely liberating. No wonder @themanrepeller has over 40,000 followers on Twitter: girls just want to be her friend.
And the fashion industry is slowly waking up. If there's ever going to be a change, the road will be paved by more avant garde brands. Lanvin's latest digital campaign http://youtu.be/cwwcnUBY9Zg (A/W 2011) has been a relative hit (in terms of gaining popularity in the mainstream online world that is YouTube) compared to the kind of attention garnered by other fashion brands. The campaign video shows two high-profile models, Karen Elson and Raquel Zimmermann, awkwardly dancing around in front of what is presumably some form of a Dance Nation game. They look silly. But they also look like they're having a brilliant time. They never appear in the throws of love with a man. They never get swept off their feet and carried into the sunset or to the edge of some Paris balcony. They are simply goofing around and loving every minute of it. We want to be there with them. We want to be their friends. And we really want to wear what they're wearing.
Lanvin have recognized - if inadvertently - that by speaking to women on a level at which their models are not competing against other women for the attention of men, they're able to tap into a deeper and more effective desirability. They've tapped into sisterhood.
Perhaps when women dress for women, it's specifically to attract other women. Having fun with fashion makes it about sisterhood not sexuality.
So, back to sports marketing. In full transparency, I am currently a consultant to Rapha, a cycling apparel brand (these views are entirely my own and not necessarily those of my clients). Cycling, like virtually every sport, suffers from an overwhelming focus on men, who make up about 80% of the sport's participants. Marketing sports brands to women becomes a nearly universal afterthought. And in most cases, sports brands will approach their female market in one of three ways:
1. Take a page out of the lads' mags and conventional fashion imagery to market to women through highly sexualized imagery which likely operates more as entertainment for male shoppers than as genuine marketing to women.

2. Market to women in exactly the same way as one markets to one's male market, without considerations for different needs. This often includes the tactic of using recognizable professional athletes as models.

3. Showcase the "empowered woman" alone. Out on the road. In the gym. Up the mountain. In the ocean or lake or wherever she gets her feet wet. Always in isolation.
Of the three, the most effective is typically the third. Employed by Nike, Patagonia, Sweaty Betty and lululemon athletica, this tactic seems to understand that when women compete, we compete against ourselves. This is true. And to an extent, the move is a wise one. Particularly considering the obvious alternatives. Their stories revolve around independence, adventure and sometimes even toughness. Athlete models are often shot in dramatic lighting, independent goddesses on a pillar, spotlit, on the top of a mountain. Always alone.
This third tactic gives women permission to be fearless and awesome in the face of adversity and loneliness. And it sort of works.
Falling back on one of these three orthodox tactics of communication with women in sports marketing highlights two underlying issues. The first issue is that the people doing the marketing (mostly men - but even a lot of women trained to compete professionally in the male-dominated ad industry) suffer from little more than a superficial knowledge of women. We should, as marketing strategist Bridget Brannan so aptly puts it, 'treat women like a foreign market'. We have our own rituals and rules, languages, behaviours and value systems; so if these marketers put as much effort into understanding women as they do trying to understand, say, the Chinese or Indian markets, they might learn something (2).
Without the confidence that comes from deep knowledge of a market, it's nearly impossible to innovate. Or lead.
The second issue is deeper and more subtle. There seems a bizarre aversion to portraying groups of women together, having fun doing something really really hard. Obviously there are occasional exceptions but they seem to rather prove the rule. What is it about groups of visibly strong, powerful women that is so difficult for popular culture to digest?
Yes, when women compete, the race is typically against ourselves. But when we compete as a group, we thrive; we love to share our success with others because the success and even the failure forms the bonds of sisterhood. We don't need to win to feel powerful.
The media and popular culture have been really effective at defining and stereotyping women. We're athletes. We're mothers. We're business women. We're flirty. We're serious. We're bookish. We're bubbly. But heaven forbid we're perceived to be all of these at the same time, which most of us actually are.
Is it possible that portraying us as a group feels dangerous because our many sides, our many contradictions and our many personalities are revealed? It's not just power in numbers or power in sisterhood, it's also power in confusion. We are both sexually visible and invisible when we play sports. How confusing we must be….!
Women still want to look good when we play sports, not necessarily because it's how we think we'll attract a mate. Fit and quality aside, we want to look good because we also associate looking good with having fun. When it comes to sports marketing to women, don't be afraid to take men out of the equation, this is one place we don't feel the need to compete for them. But don't forget to put women back into the equation and let us have fun; we will anyways, with or without you. Your move.
References:
1. Rebecca Walker, ed. To Be Real (1995)
2. Bridget Brennan. Why She Buys (2009)
Oct 18
Two sides of the coin. 
Sep 21
"The Ageing Continent": written for YCN Online -